The Importance of Sea Forests
The Sea produces over 50% of the oxygen we breathe and absorbs over 30% of CO2 produced by man. Sea plants accomplish this vital function for our lives and that of the planet. Thanks to sea forests, in other words thanks to the collection of plant organisms such as Phytoplankton we find in the sea.
THE VITAL ROLE OF SEA FORESTS
50% of the Oxygen we breathe comes from the Sea Forest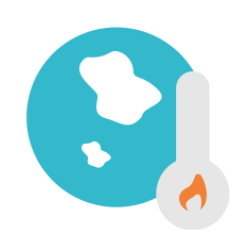 THEY FIGHT AGAINSTE CLIMATE CHANGES
Globally forests absorb 30% of excess CO2
THEY PROTECT BIODIVERSITY
They represent the habitat for 25% of all living species found in the Mediterranean
THEY COUNTERACT COASTAL EROSION
Mitigating wave movement and reducing the quantity of sand carried away by the sea
Sea forests are as important as land forests
2sqm of sea grassland daily releases, on average, the same amount of oxygen released by an adult tree.

THEIR VITAL FUNCTION
The Mediterranean sea is considered a biodiversity hotspot, in other words an area characterized by a great variety of organisms and landscape that are in danger or threatened , with over 17,000 species, in other words 7,5% of marine organisms present on the planet and an estimated number of plant species, 50% of which consisting in Phytoplankton.
It represents a home to ¼ of flora and fauna species of the mediterranean even though it covers less than 1 % of its seabed.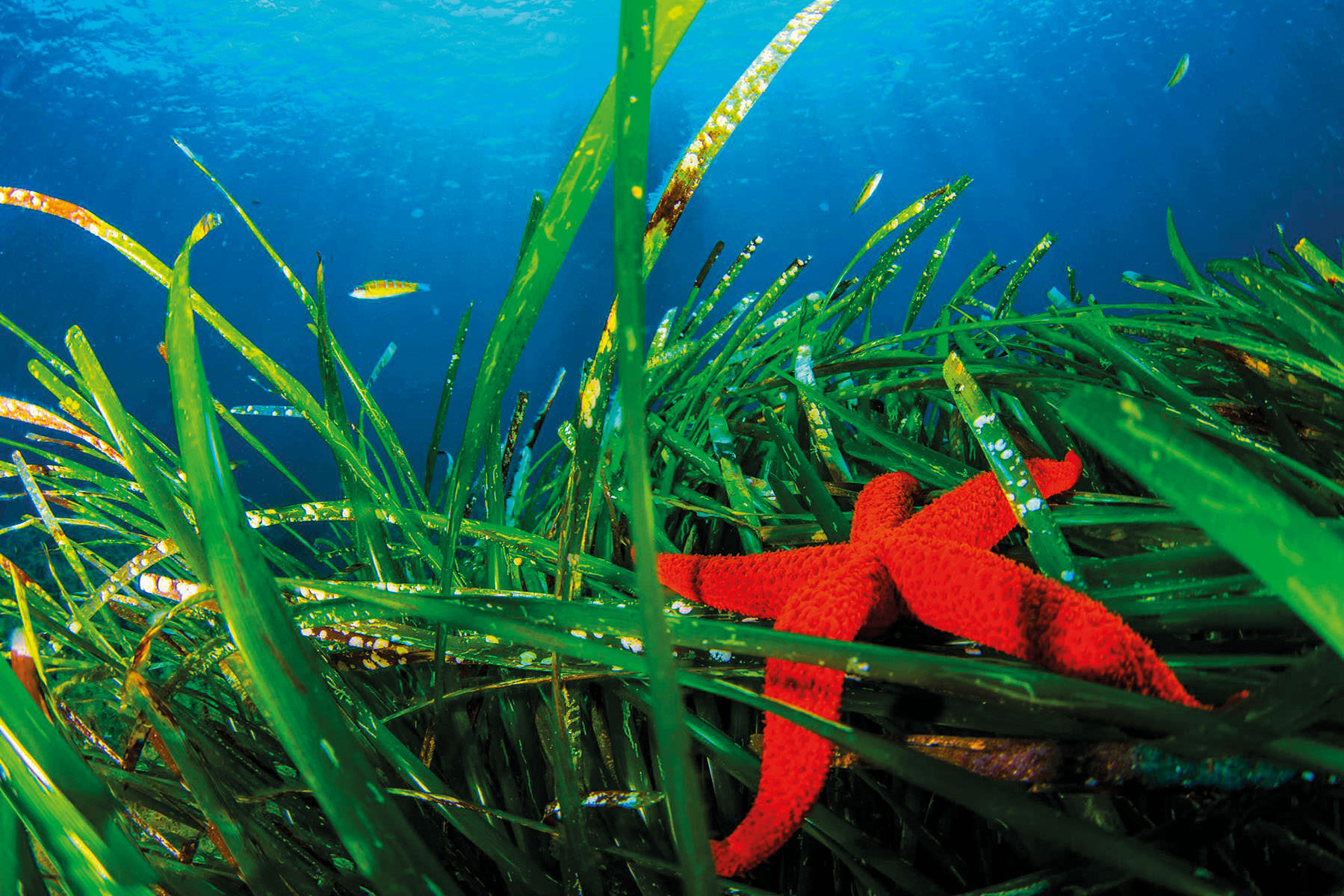 FUNDAMENTAL ECOLOGICAL ROLE
In particular we find Posidonia Oceanica and Cymodocea Nodosa, plants that live below the sea level not seaweed as oftentimes they are exchanged with, but marine seagrasses in other words plants with roots, stem and leaves that produce flowers, seeds, fruits that play a fundamental ecological roles.
SEA "NURSERIES"
They constitute submerged grasslands; true nurseries providing shelter, food and protection from predators to an elevated number of marine organisms that between their leaves live, develop and reproduce.
A similar role carried out by brown algae of the genus cystoseira, found only in the Mediterranean, covering predominantly rocky bottoms in clear waters.
Posidonia Oceanica, Cymodocea nodosa and brown algae are considered keystone species on whom the survival of an entire ecosystem depends upon: without them this particular ecosystem would perish or cease to exist in a short time.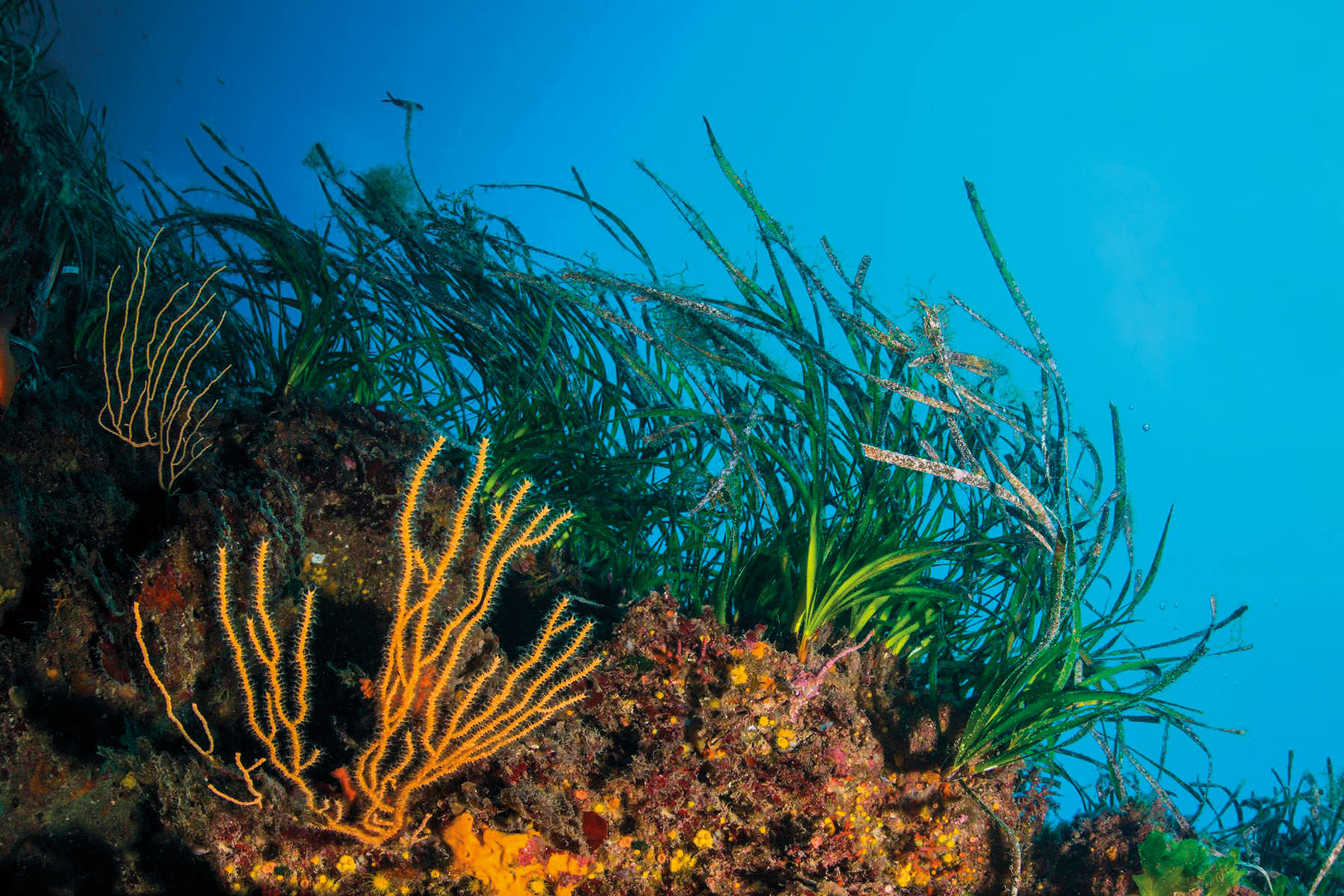 This treasure, vital for the survival of our sea, is in decline in many areas and needs to be protected, enhanced and restored.
Every 30 nminutes
since 1980, an area covered by marine phanerogams equal to a football field has been lost in the Mediterranean. This means that in the time of one game, three fields of seagrass disappear.
Over 30%
Of the underwater seagrass beds in Italy, it is estimated that Posidonia Oceanica or coral environments have gone lost forever, and up to 80 % of the algal forests. And it is predicted that, unless action is taken with replanting and restoration of degraded areas, there will be a regression of 21% by 2050 and of 46% by 2100.
The causes that threaten the vital role of sea forests in the Mediterranean , in particular of the seagrass meadows.
1
Heavy coastal anthropisation
It is therefore urgent to protect and recolonize by transplanting degraded seagrass beds to restore and consolidate the entire habitat.
Every second breathe we owe it to the sea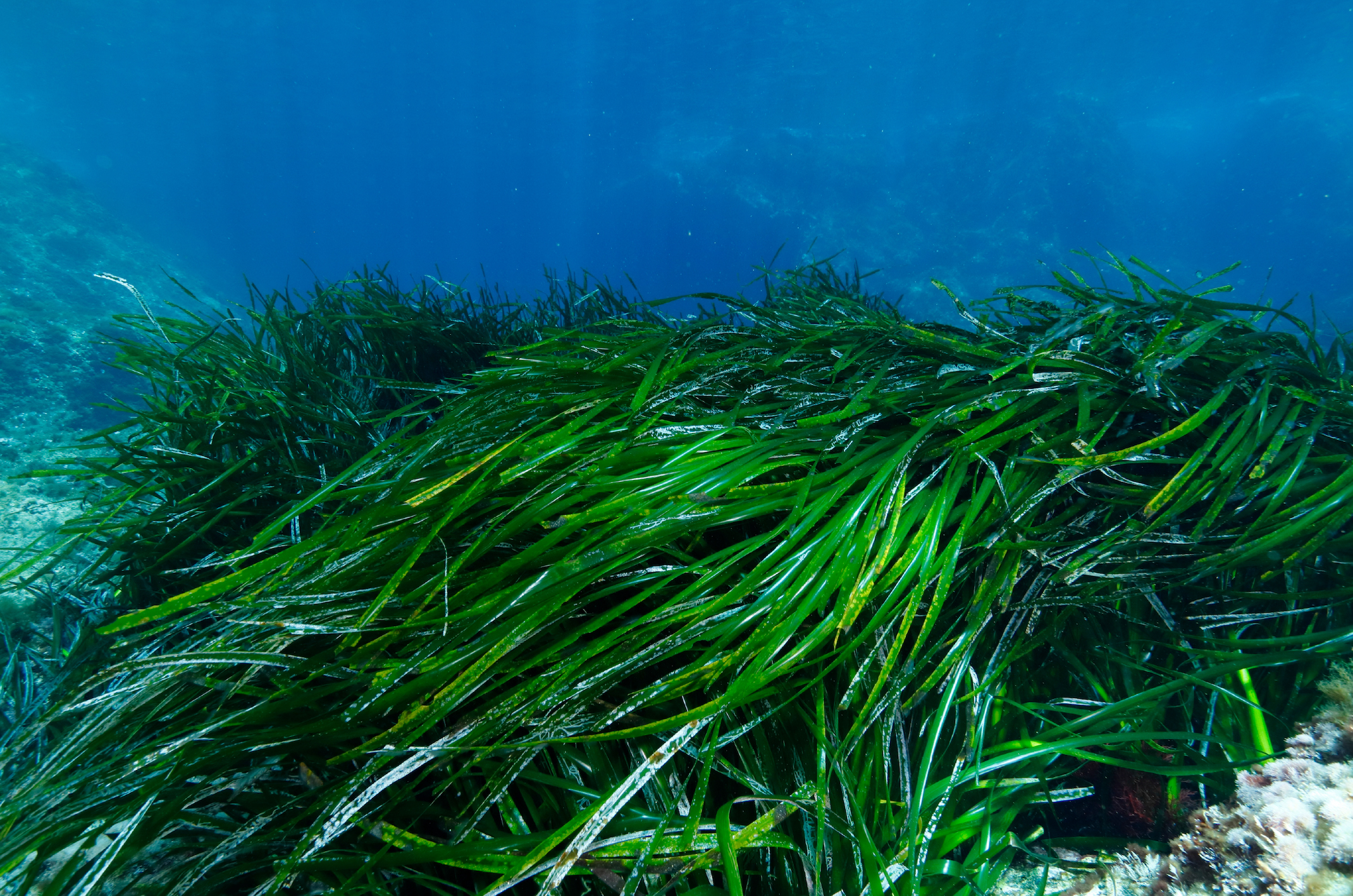 Marine planting operations are just as important as reforestation operations that are carried out on the land.
Indeed, these seagrass beds are extremely effective at capturing carbon, capturing carbon up to 35 times faster than land forests, and even though they only cover 0.2 % of the seabed, they absorb 10 % of the ocean's carbon each year, making them an incredible tool in the fight against climate change.
Go to the page REPLANT- Let's replant Sea Forests
Video Valerio Rossi Albertini
Have a look at Marevivo Sea Forests Projects
Since 1990 our effort has been dedicated to preserve this precious asset.