Marevivo Project to take care of Sea Forest
Exactly like Planet Earth, even the Sea has its own forest, such as Cymodocea Nodosa that produces oxygen and guarantees life on our planet. Nonetheless their vital role is under threat due to mass anthropization of the coast, trawling, wild anchoring, pollution and climate change.
Our Pilot project uses Cymodocea nodosa
GOAL
Repopulate an area equal to 100sqm with Cymodocea nodosa
LOCATION
Seabed in the Gulf of Trieste in Italy and later in the Torre del Cerrano Marine Protected Area.
MONITORING
a study of the rooting of the plants, their evolution times and constant monitoring of biodiversity is well planned.
GULF OF TRIESTE - 15/17 JUNE 2022
One pilot of 2mq was realized, in which were planted about 300 cuttings of Cymodocea nodosa. After a monitoring of about 15 days, which will ensure the rooting, we will proceed with the planting of an area of 100 square meters.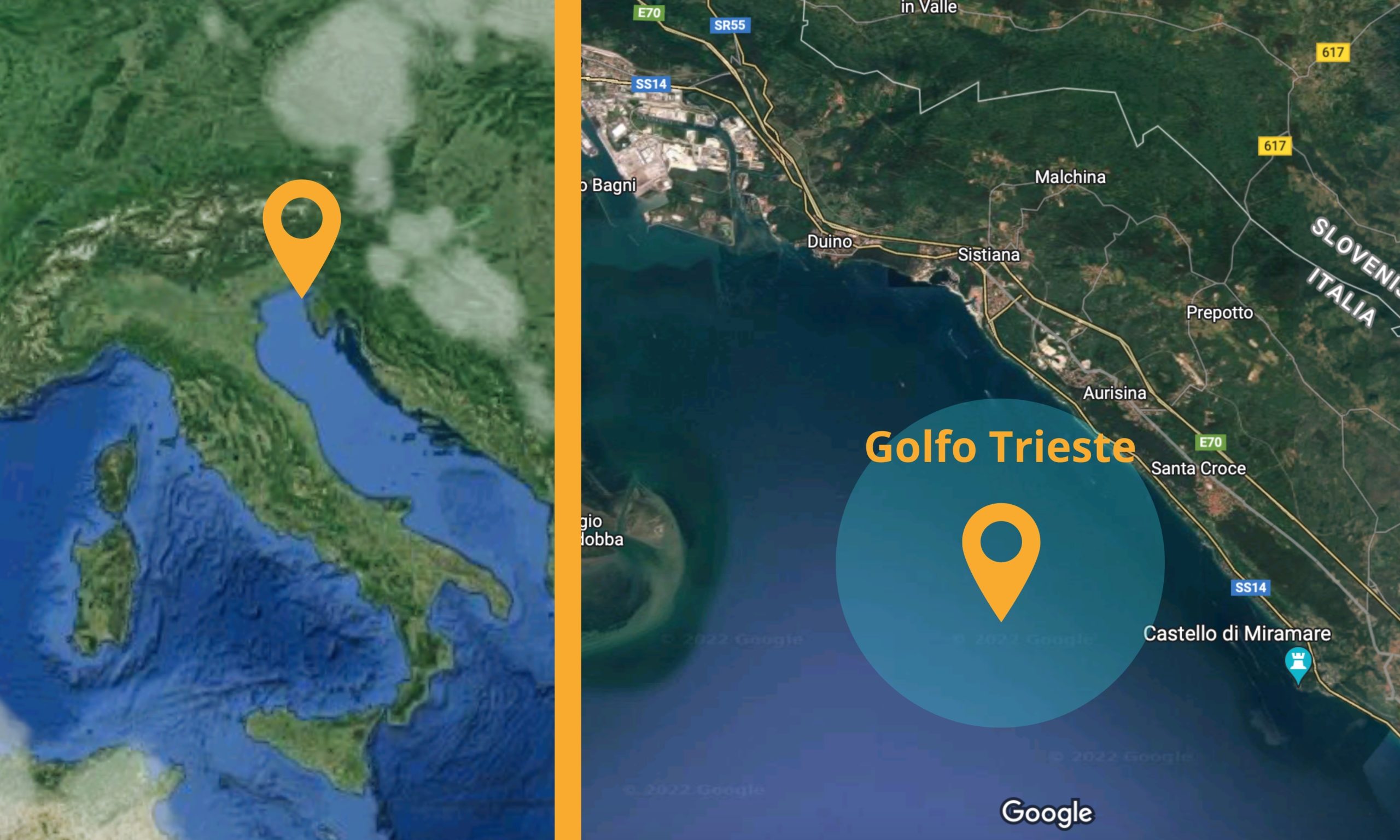 The vital role of sea forest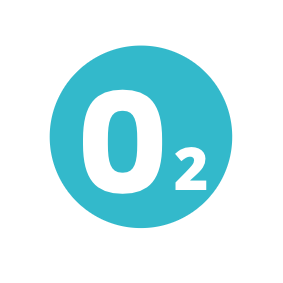 50% of breathable oxygen is provided by sea plants
FIGHTS AGAINST CLIMATE CHANGE
Sea forests absorbs globally 30% of excess CO2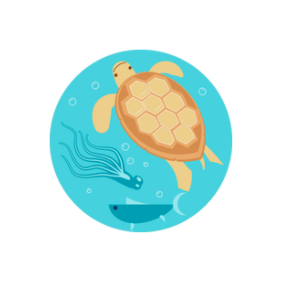 They are a refuge for 25% of all living species in the Mediterranean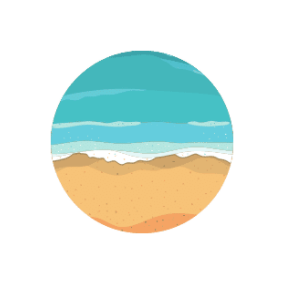 Mitigate wave movement and reduce the amount of sand washed out.
Sea forests are as important as land forests terrestri
2sqm of sea forest grassland releases on average the equivalent of oxygen per day of an old tree.

THE PROBLEM
Since 1980 in the Mediterranean Sea, every 30 minutes we lose an area, covered with marine phanerogams, equal to the size of a football pitch. This means that during the time it takes to play a football match, three fields of seagrass disappear!
THE CAUSES
This treasure of vital importance to the survival of our sea, is retreating because it is endangered by massive anthropization of the coast, trawling, wild anchoring, pollution and climate change.
THE SOLUTION
It is therefore urgent to set off a process of protection and re-colonization by transplanting degraded seagrass areas and restore and consolidate the entire habitat.
THE 6 PHASES OF THE RESEARCH
How we distribute your donation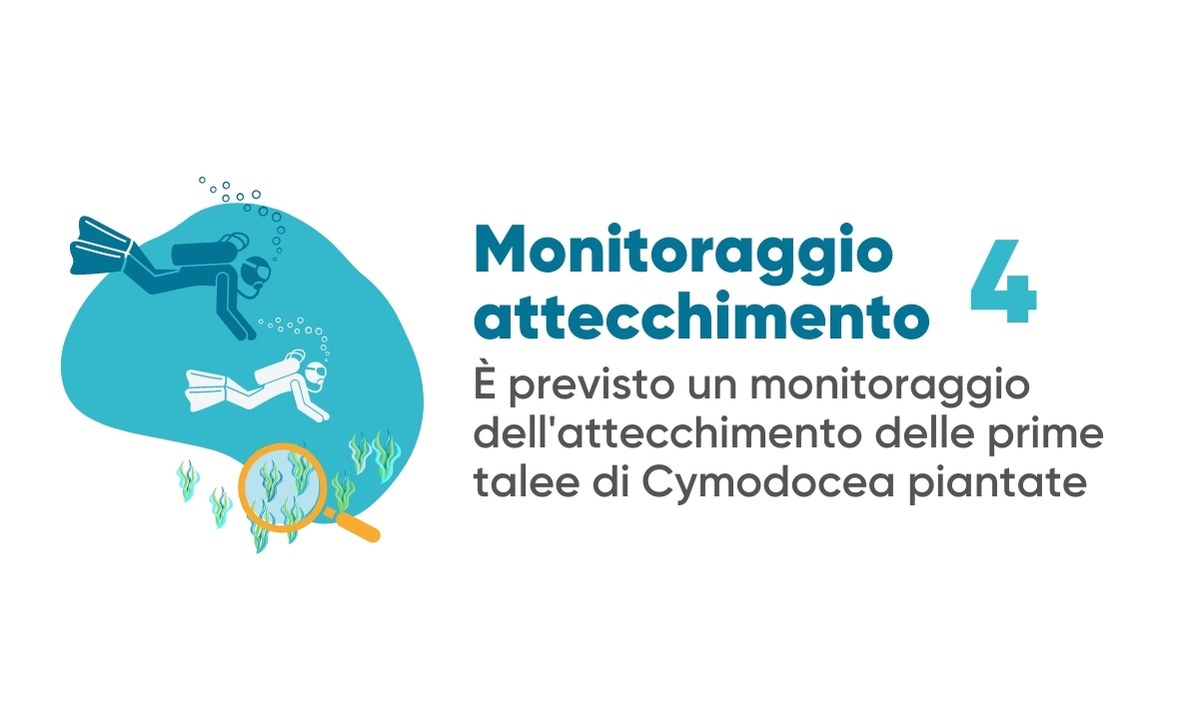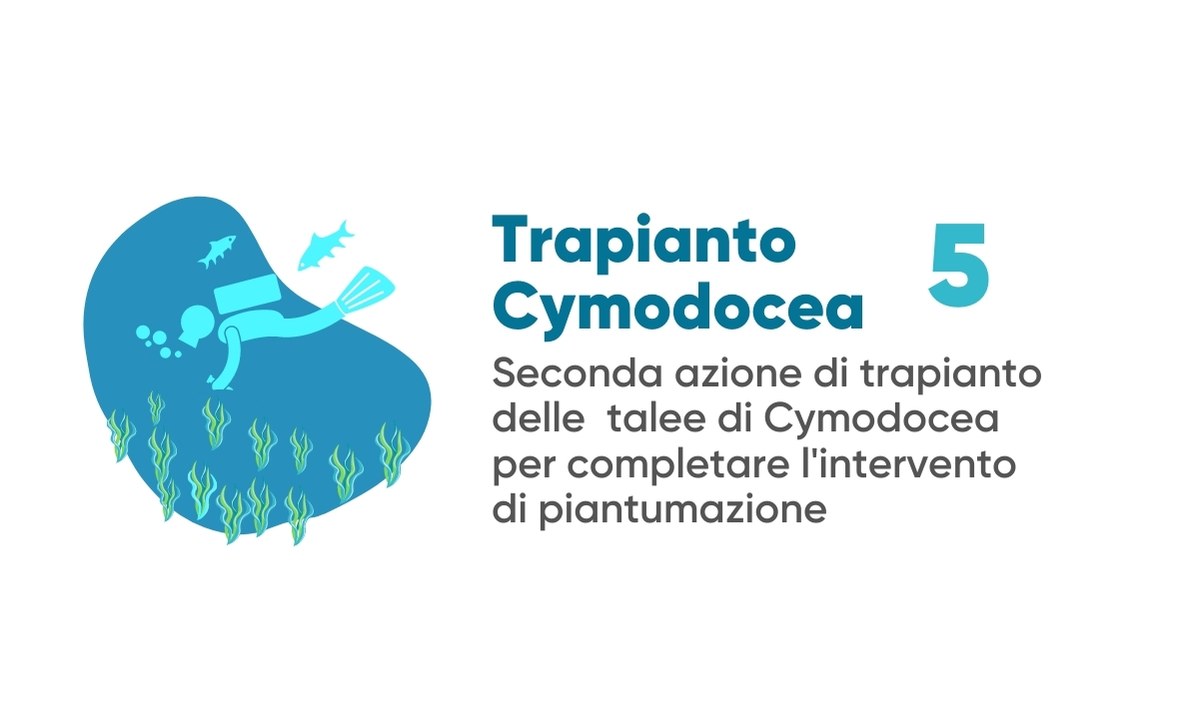 Contribuisci anche tu a REPLANT!
Prendi parte al cambiamento e ricostituiamo insieme le foreste del mare.
Chose how to help to repopulate the depths of the Mediterranean Sea
01. Restoration of Cymodocea nodosa grasslands
The restoration of Cymodocea nodosa meadows has already been carried out in the past in some areas of the Northern Adriatic with positive results. The planting can be carried out starting with the adult plants, it requires a relatively short intervention time and therefore it avoids long germination times.
02. Learning by doing activities
The project requires youth participation and volunteers trained by Università degli Studi di Trieste experts and motivated to acquire the knowledge and planting skills.
03. Scientific diffusion and awareness raising
The knowledge of the value of Cymodocea nodosa, and of all others marine resources, is essential for citizens and local authorities in order to acquire valid awareness.
04. Pilot project
Replant. Give our planet oxygen is a pilot project that may serve as a replicable model in other coastal areas where, unfortunately, Cymodocea no longer exists. It may lead to considerable benefits for the marine ecosystem for coastal areas but also economic advatanages (eg. Tourism shooting) and to an increase in the fishing sector and biodiversity of the zone.
05. Pre and Post research analysis with JustOneEarth technologies
Before the start of planting, during the activity and after the intervention, surveys will be carried out on the research areas to map and learn about the ecosystems and biodiversity present.
Learn More about sea forests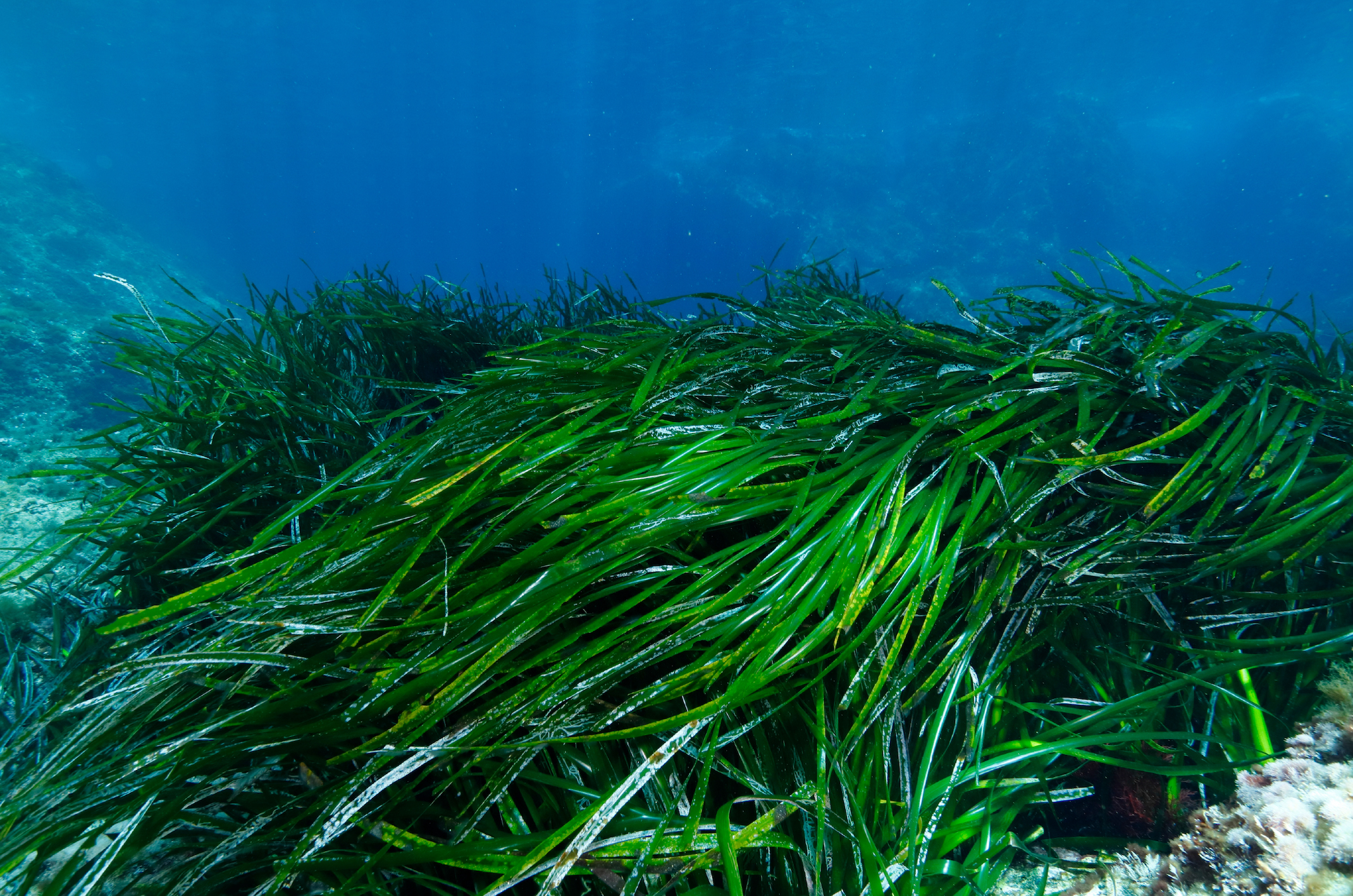 Marine planting is just as important as land reforestation.
Indeed, sea grasslands are extremely effective at capturing carbon up to 35 times faster than land forests and, although they cover only 0.2 % of the seabed, they absorb 10 % of the ocean's carbon each year, representing an incredible tool in the fight against climate change.
Some extra information about Cymodocea Nodosa
A SHELTER FOR MARINA ANIMALS
This sea grassland provides a range of microhabitats and resources for the Mediterranean flora and fauna, with a consequent increase in species richness. They allow the growth, reproduction and housing to numerous animal and plant species, thus leading to an increase in biodiversity. The species of fish most commonly found in Cymodocea nodosa meadows are numerous, the main ones being: parrotfish, bream, gilthead bream, cuttlefish, gobies, needle fish, bream, dentex, mullet, moray eels and many others.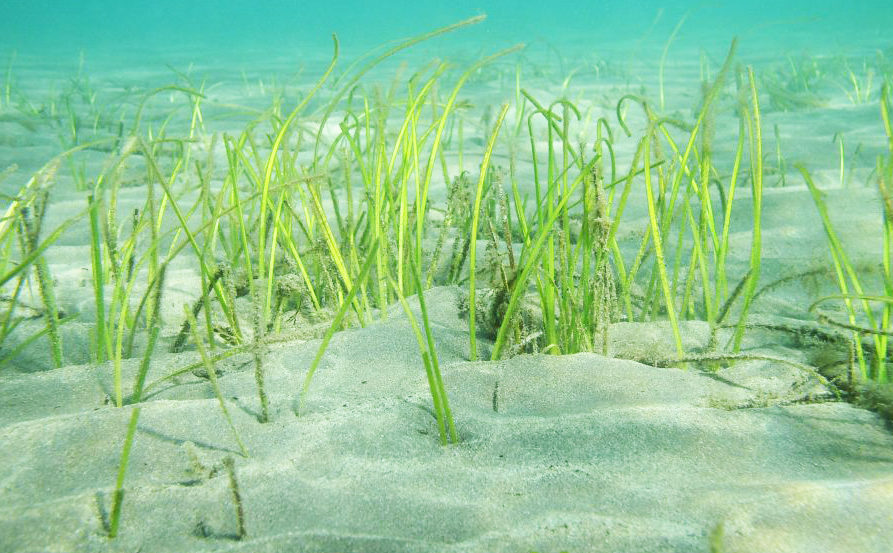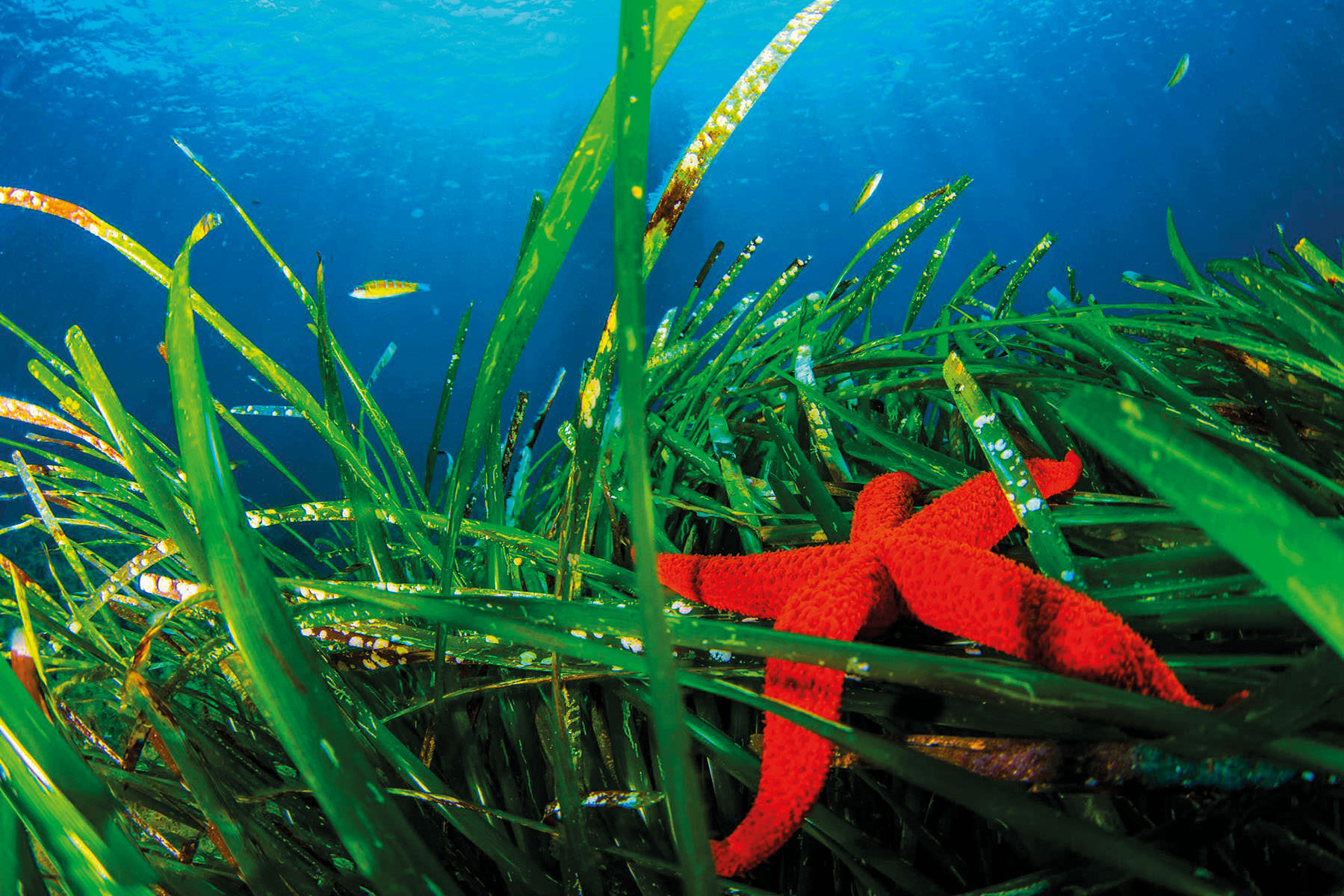 ESSENTIAL ECOLOGICAL ROLE
The marine phanerogams, Posidonia Oceanica and Cymodocea nodosa, are also nicknamed engineering species, i.e. species that are able to 'build' a substrate that allows the establishment of new plant and animal organisms supporting a complex trophic network. All Mediterranean marine phanerogams are threatened and protected by international protocols and conventions.
Il futuro del Mare dipende anche da te. Non c'è più tempo per pensare. Bisogna agire subito per RESTITUIRE OSSIGENO AL PIANETA.