The Project funded by European Erasmus + Programme 2021-2027- KA210-SCH-Small Scale Partnership in school education, started in April 2022 and lasting until August 2023.
GOAL
The aim is to raise individual and collective awareness among students of Nautical High Schools – who will be future sea workers – teachers, citizens and local communities about the ocean's and climate's role and influences on our lives and our influences on the oceans and climate.
SPECIFIC OBJECTIVES
Among the specific objectives of the project is the creation of a network where both public and private organizations working in the field of marine protection can exchange best environmental education practices.
THE CROSS-CUTTING OBJECTIVES
To extend the understanding that the Global Ocean is the most important system for climate regulation on Earth
To raise awareness of the conservation of marine biodiversity and marine ecosystem services.
To expand the initiative to other European Countries.
PARTNERS ACTIVELY ENGAGED
In the framework of the European Ocean Coalition EU4Ocean, Generation Climate Europe, the Agenda 2030 for Sustainable Development and in line with the UN Decade of Ocean Sciences, "Ride the Wave" involves four Italian and Greek partners actively engaged in the protection of the Mediterranean Sea and the conservation of marine biodiversity.
The beneficiaries of the project  presented and approved by INDIRE, the Italian National Agency referee for Erasmus programs for Schools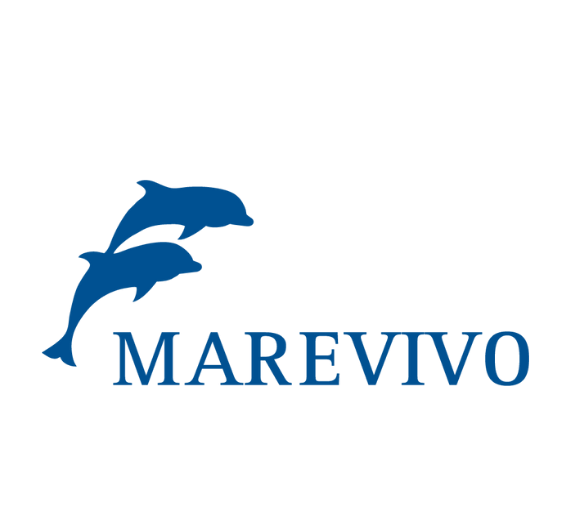 MAREVIVO ONLUS
General Coordinator of the initiative
Hellenic Marine Environment Protection Association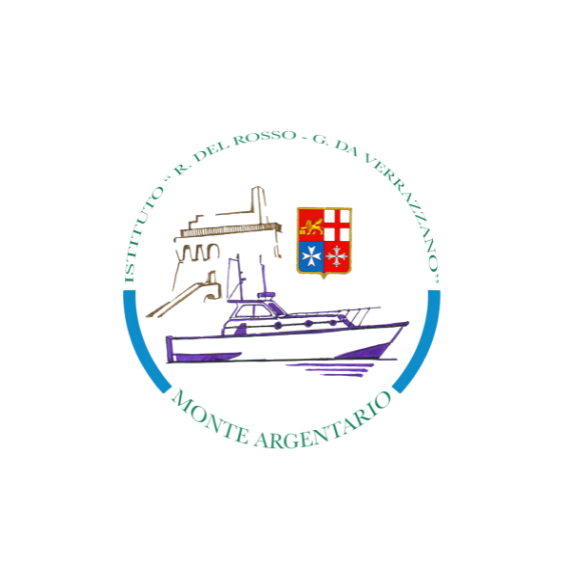 The Italian Nautical Institute
"G. Da Verrazzano" in Porto Santo Stefano (Grosseto, Italy)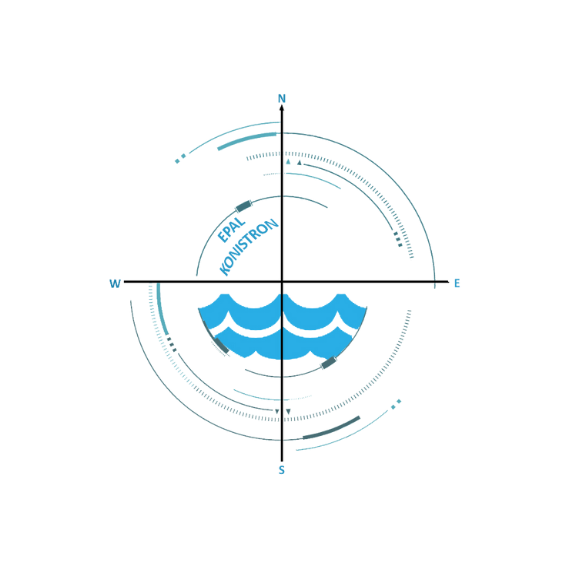 The Greek Nautical Institute
The 1st Vocational High School
of Konistres (Evia, Greece)
Partner
MAREVIVO ONLUS
Marevivo is an independent environmental association which - since 1985 - fights for the protection of the sea and its resources, through national and international actions and campaigns. Among its main objectives are the conservation of biodiversity, the fight against illegal fishing and plastic pollution, the promotion of sustainable development, the creation of Marine Protected Areas and the organization of environmental education activities in schools and universities. Marevivo is constantly active with awareness-raising activities, and working side by side with institutions and governments in order to obtain effective and concrete laws to fight marine litter and protect the marine ecosystem.
The Association currently relies on the work of hundreds of volunteers, thousands of members all over Italy, and four main divisions (Diving, Sailing, Canoe&Kayak, Beaches&Shores).
About us
Partner
HELMEPA
For four decades (since June 1982), HELMEPA has been a leader in the protection of the marine and coastal environment, safety at sea and sustainability, with multidimensional activity. HELMEPA has evolved into an open, resilient and participatory platform that cultivates environmental awareness, knowledge share, volunteering, collaboration and action with positive and measurable impact on marine health. Through a participatory network of communities, 250,000+ volunteers have organized cleanup activities, 450,000+ children have visited HELMEPA's environmental exhibitions and many have grown up with the message of the iconic Seagull. HELMEPA has a Certified Maritime Training Center, equipped with a Bridge Simulator that has trained 22,500+ seafarers – members.
About us
Partner
THE ITALIAN NAUTICAL INSTITUTE
"G. Da Verrazzano" in Porto Santo Stefano (Grosseto, Italy)
Istituto Tecnico Trasporti e Logistica "G. Da Verrazzano" is a high school specialising in maritime transport, located in the province of Grosseto, on the southern coast of Tuscany, Italy.
Students receive specialised scientific and technical instruction and professional training to pursue careers as deck and engine room officers in the merchant navy, on cruise ships or as qualified ground personnel in ports and shipyards. They gain work experience on board yachts, ferries and in maritime sector companies and shipyards. They also participate in interdisciplinary projects aimed at raising awareness about the importance of reducing waste and pollution and promoting greater knowledge of the marine environment.
Work-oriented students generally choose this school because of the wide and early job prospects that this technical secondary school diploma offers: maritime training and its related activities.
About us
Partner
THE GREEK NAUTICAL INSTITUTE
The 1st Vocational High School of Konistres (Evia-Greece)
EPAL Konistron is a technical high school specialized in maritime education. It is located 80 km from Chalkida and has 80 students from all over Evia island. Its laboratories have been recently upgraded with Engine and Bridge Room Simulators.
About us