Only One: the Campaign to fight climate crisis
THE INTERNATIONAL CAMPAIGN LAUNCHED BY MAREVIVO, THE ITALIAN NAVY AND FONDAZIONE DOHRN ON THE SUBJECT OF ECOLOGICAL TRANSITION, THAT WILL TRAVEL ON BOARD THE PALINURO AND VESPUCCI TRAINING SHIP, WITH THE PATRONAGE OF THE ITALIAN MINISTRY OF ENVIRONMENT AND ENERGY SECURITY AND THE MINISTER FOR CIVIL PROTECTION AND SEA POLICIES.
The campaign – designed to raise people's awareness on the need to implement a true ecological transition – started out with preliminary meetings in the prestigious schools of the Italian Navy, to involve all the equipment and the students who will be onboard the ships, and will continue with events in some of the ports where the ships will stop and with a travelling exhibition onboard the Palinuro and Vespucci school ship.
The exhibition will be focused mostly on energetic, ecological and food transition, on the subject of circular economy, on the problem of plastic pollution and seas and oceans warming. The aim is to create more awareness on the fact that our health, and the health of all beings on the Planet, is strictly related to the balance between living and non-living things, and that human activities (excessive use of natural resources, overfishing, intensive farmings, deforestation and habitat destruction) have upset this balance that can be restored only with a collective and holistic approach.
"Only One" onboard
 the Palinuro school ship
The Palinuro ship will start its journey in July 2023 from the Port of Genoa and will stop in 13 ports of the Mediterranean. This trip has included a pre-campaign phase, for the training of the crews, started on May, 24 from the Port of La Spezia, with 6 stops in the main Italian ports, among which Naples and Milazzo, where Marevivo organized thematic events. The "Only One" exhibition will be open to visitors in all the ports where the ship will stop.
On board the Palinuro training ship, we talked about ecological transition and culture for the environment
During this stop in the Marine Protected Area of Capo Milazzo, we rewarded the students of the "Delfini Guardiani" project and we discussed on the subject of ecological transition
Read the Blue News
"Only One" onboard the Vespucci school ship
The extraordinary journey around the world of the Vespucci training Ship will last 20 months. The ship will stop in more than 30 ports, over the continents, and the exhibition will always be open to visitors.
Climate crisis is proof that there is no more time
"The Climate Clock is telling us that we only have 6 years, 8 months and little days left to the point of no return, when the excessive carbon dioxide emissions will cause an increase of more than 1.5° C in Earth's temperature. If we don't act now, this will lead to serious consequences that are already before our very eyes, such as drought, extreme climatic events, floods, tropical storms, cyclones, hurricanes and tornadoes. The solution is simple: biodiversity protection, energetic and food transitions, and circular economy."
Rosalba Giugni, Marevivo President
The exhibition displayed in the spaces of Marevivo headquarter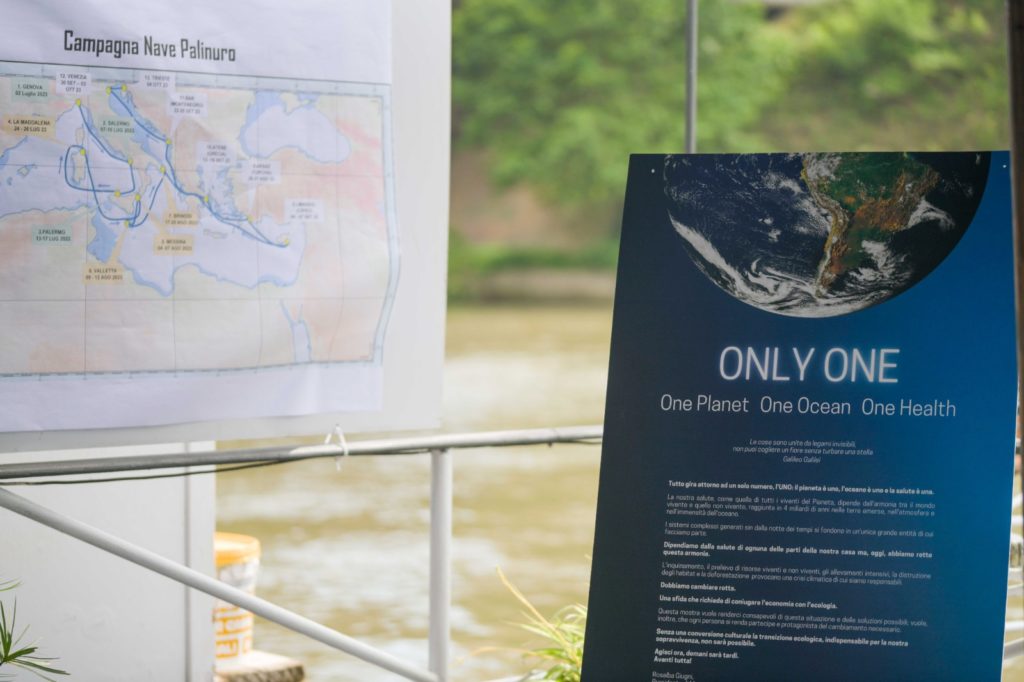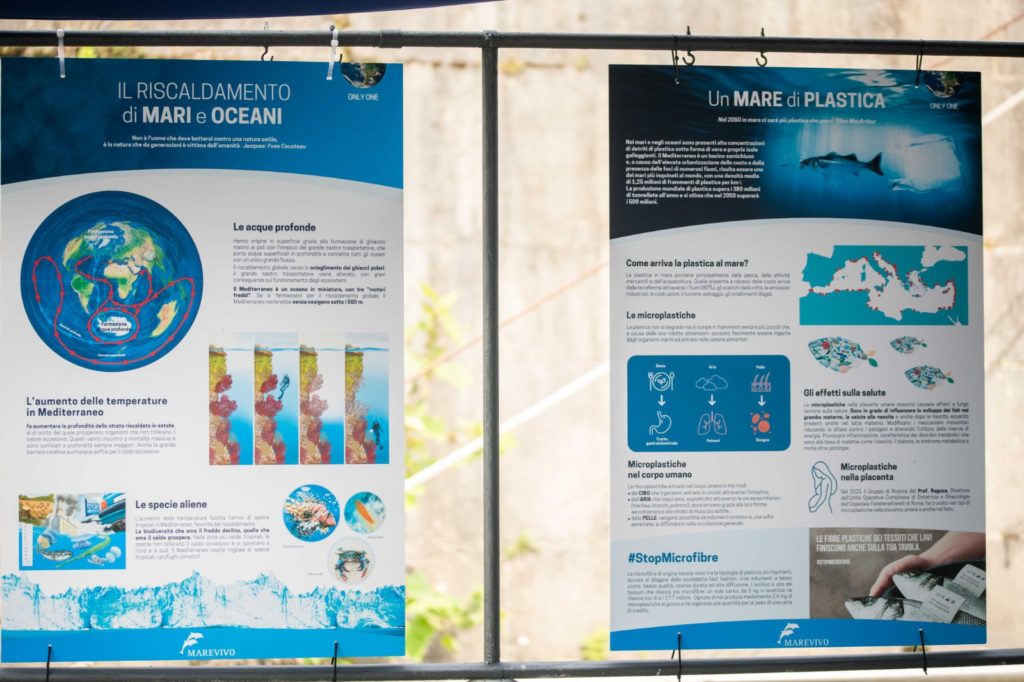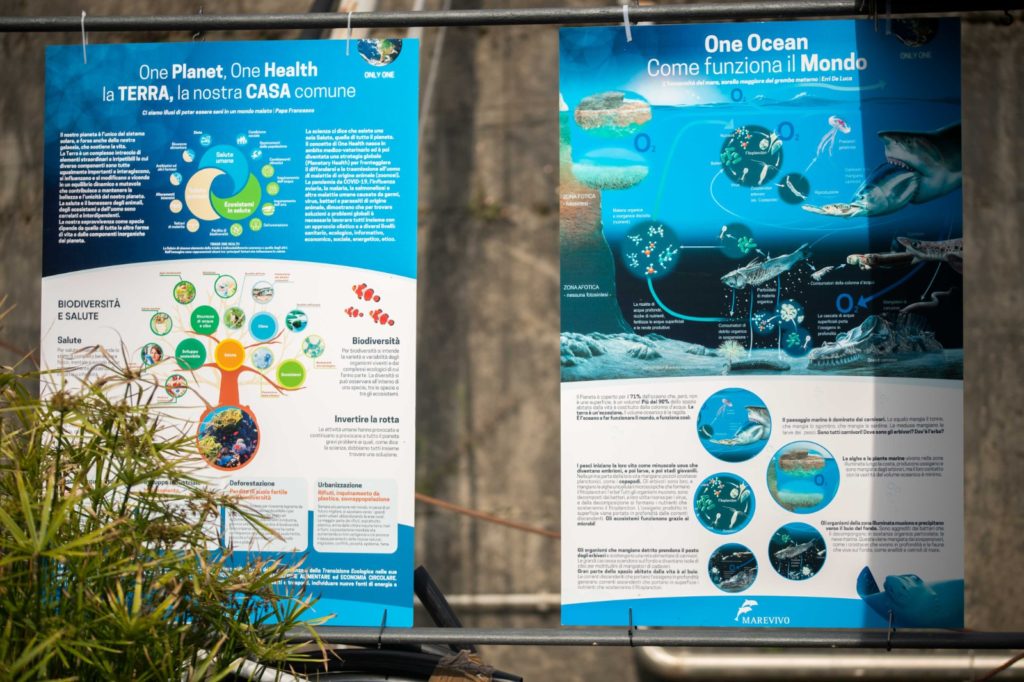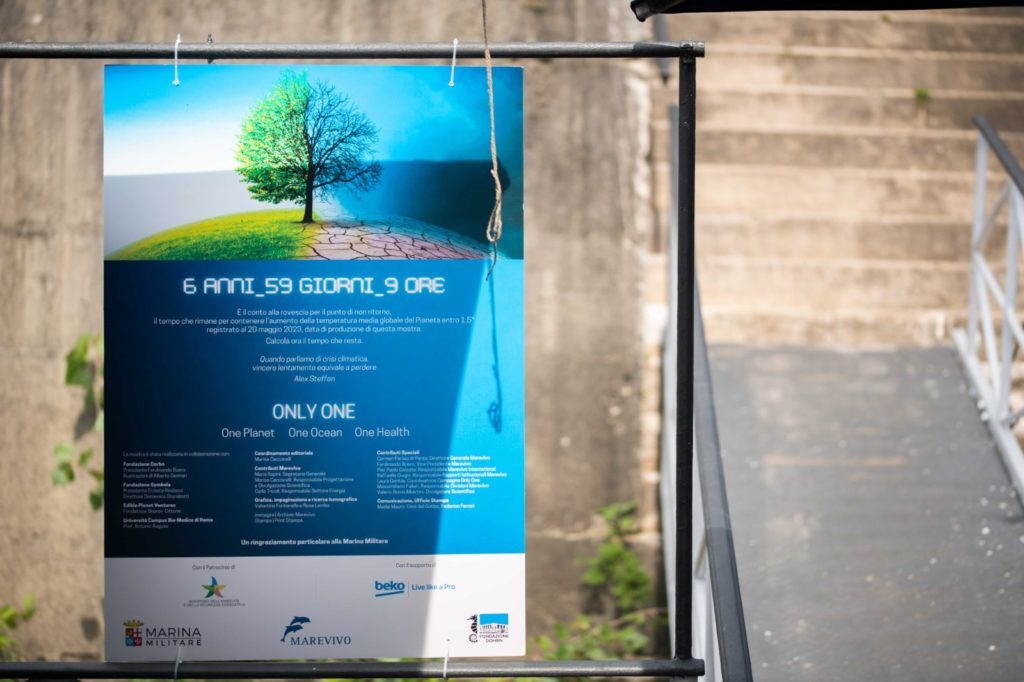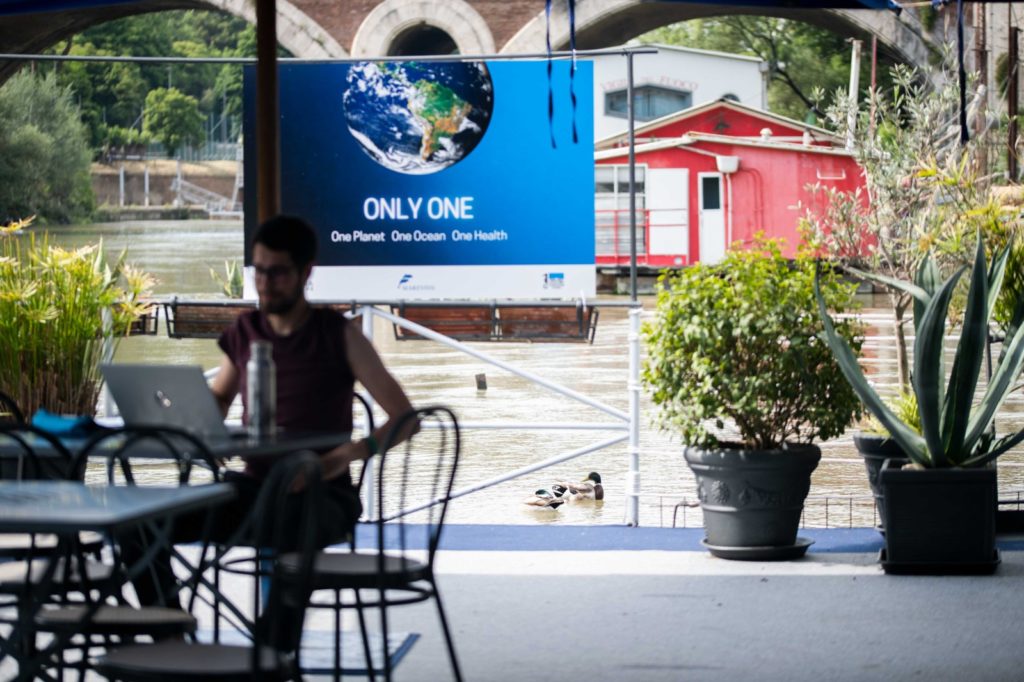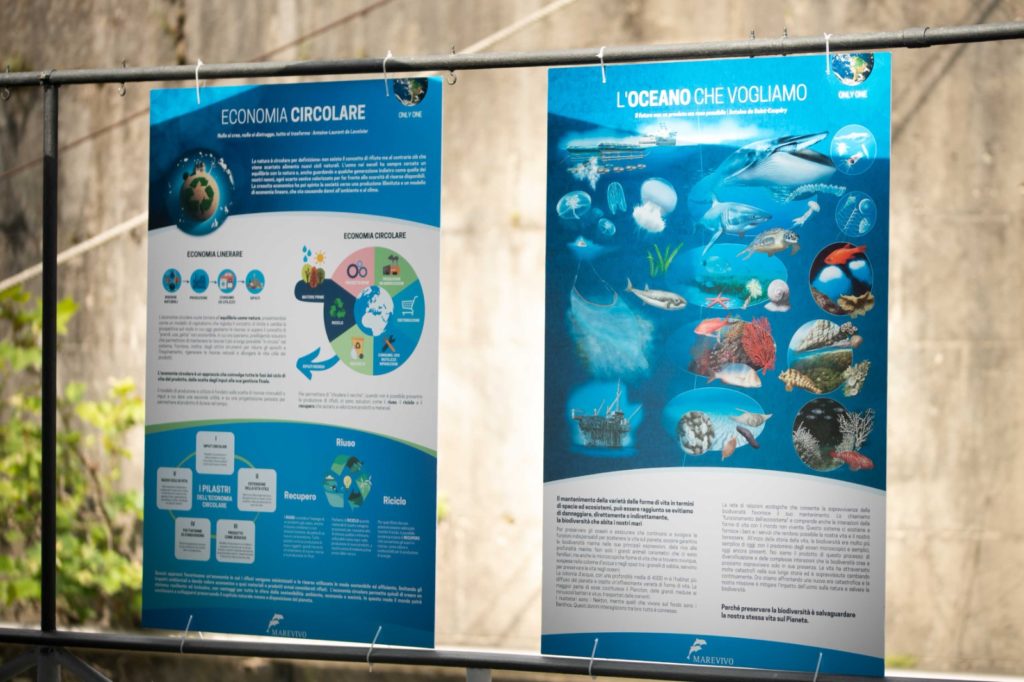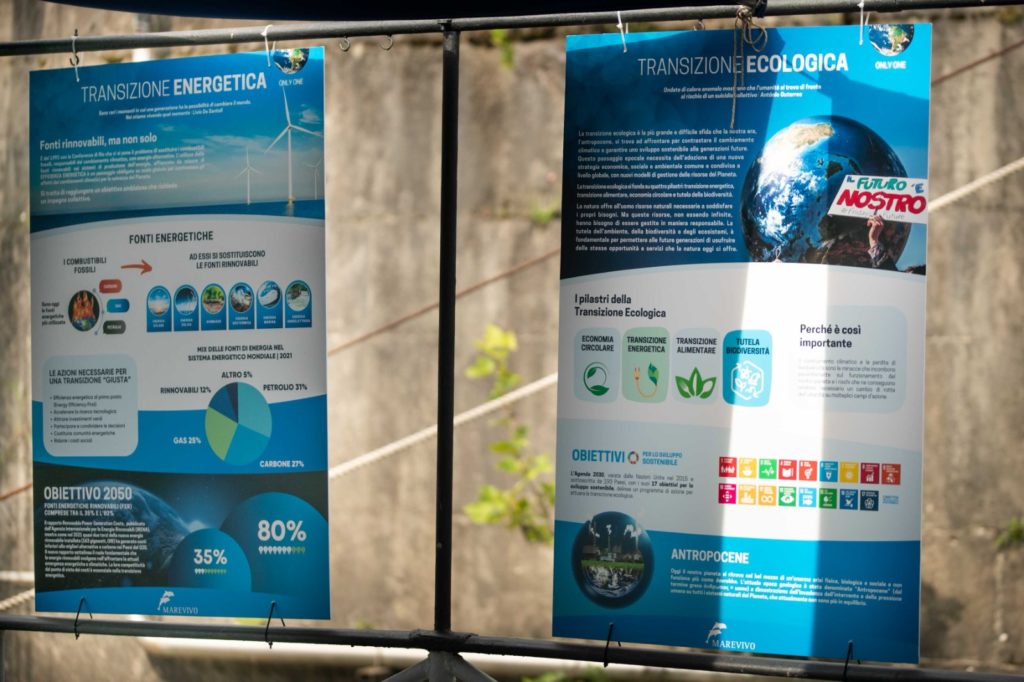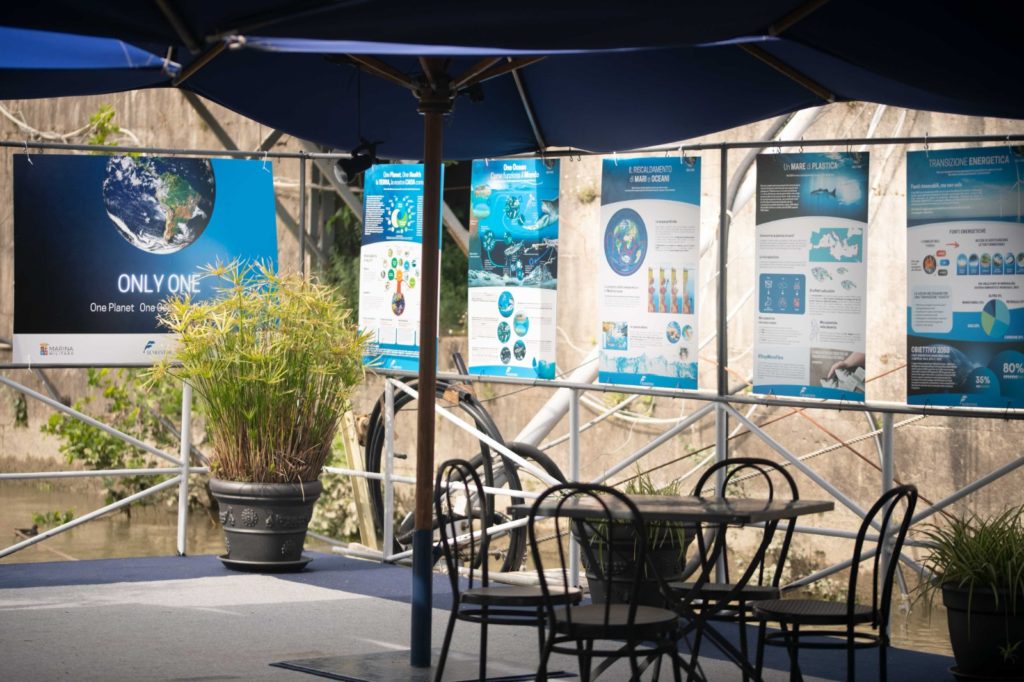 Launch of the campaign – Press